Patio Paver Installation Services
We are a local paving company serving clients across Palm Beach County. Get a free quote today!


PAVER SEALING
Are your pavers starting to fade? Pavers are a great way to make the exterior of your home more vibrant but over time UV rays, water erosion, and the elements can cause the color of your pavers to fade. If you have noticed that your pavers have lost their color sealing may be the solution.
Paver Medics, in Palm Beach County, specializes in sealing your pavers in order to help restore the color of old faded pavers and protect new pavers from fading. We offer a variety of sealing options to fit your specific needs and achieve your desired results. Sealing your hardscapes will keep them looking their best.
WHAT IS PAVER SEALING?
Paver sealing involves applying a protective sealant to the surface of your pavers. This sealant acts as a barrier, shielding your pavers from the damaging effects of UV rays, water infiltration, oil stains, mold growth, and more. Paver sealing not only enhances the durability and longevity of your pavers but also enhances their appearance, making them look fresh, vibrant, and well-maintained.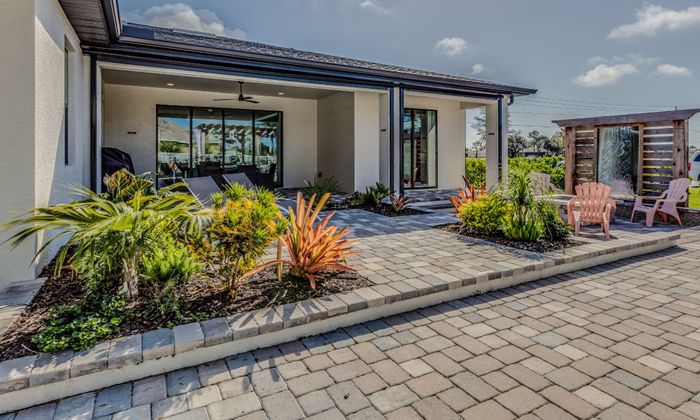 Why Choose Paver Sealing
When it comes to maintaining the longevity and beauty of your pavers, nothing beats the effectiveness of paver sealing. From protecting against harsh weather conditions to enhancing their appearance, paver sealing offers a wide range of benefits that make it a must-have solution. Here are some compelling reasons why you should choose paver sealing:
Restores color to faded pavers

Enhance the color of pavers

Protects pavers from fading due to the elements such as UV rays

Allows surface to be more easily cleaned

Creates a barrier to oil

Helps inhibit mold growth

Less frequent cleaning
1. ARRIVAL
A crew will arrive on the scheduled date and time to pressure clean and weed treat the paver areas that are to be sealed. We remove dirt, weeds, mold, and stains in preparation for resanding and sealing.
2. SANDING
Our team will apply new jointing sand to the joints of your pavers. This will help to discourage weed growth, lock the pavers in place, and help prevent the pavers from shifting or sinking in the future.
3. SEALING
Pavers will be allowed to dry from 1 hour to 1 day depending on the type of sealer used. We then apply our high-quality sealer to enhance color, protect from the elements and retard mildew growth.
MAINTENANCE TIPS FOR SEALED PAVERS
To ensure the long-lasting beauty and protection of your sealed pavers, it is essential to follow proper maintenance practices. By incorporating these tips into your routine, you can keep your pavers looking pristine and extend the lifespan of the sealant.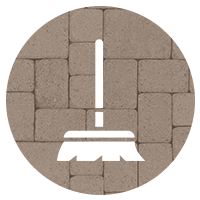 Regular Cleaning and Sweeping:
One of the keys to maintaining sealed pavers is to remove debris and dirt regularly. Sweep the surface using a broom or a leaf blower to prevent accumulation, which can lead to potential staining or discoloration. This simple task helps preserve the overall appearance of your pavers and reduces the need for more intensive cleaning methods.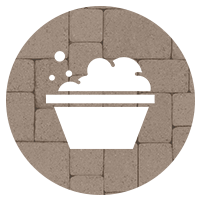 Use Mild Cleaners:
When it comes to cleaning sealed pavers, it is crucial to use mild, non-abrasive cleaners. Harsh chemicals or abrasive cleaners can damage the sealant or the surface of the pavers, compromising the effectiveness of the sealing. Opt for gentle, pH-neutral cleaners specifically formulated for pavers and follow the manufacturer's instructions for dilution and application.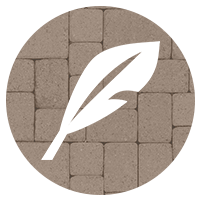 Avoid Harsh Chemicals or High-Pressure Washing:
In line with using mild cleaners, it is equally important to avoid harsh chemicals or high-pressure washing on your sealed pavers. These aggressive cleaning methods can strip away the sealant, leaving your pavers vulnerable to damage and reducing their longevity.
HOW TO CHOOSE THE BEST PAVER SEALING COMPANY
To ensure the long-lasting beauty and protection of your sealed pavers, it is essential to follow proper maintenance practices. By incorporating these tips into your routine, you can keep your pavers looking pristine and extend the lifespan of the sealant.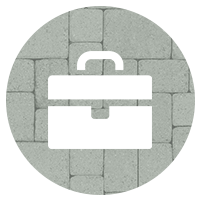 Experience and Expertise:
Choose a company like Paver Medics with years of experience and a proven track record in delivering high-quality paver sealing services.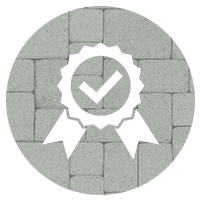 Quality of Sealants Used:
Ensure the company uses top-rated sealants that are known for their durability and effectiveness, such as Paver Medics.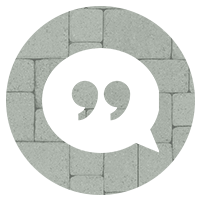 Customer Reviews and Testimonials:
Read reviews and testimonials from previous clients to gauge the company's reputation and customer satisfaction levels.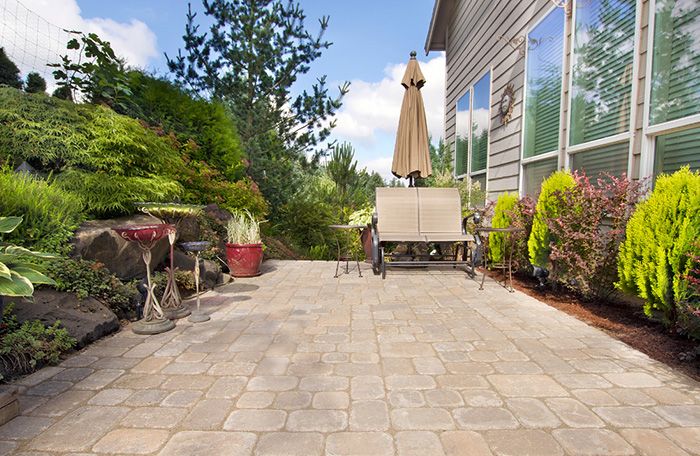 Investing in professional paver sealing services from Paver Medics is a wise decision to enhance and protect the beauty of your pavers in Palm Beach County. With our top-rated paver sealer and exceptional expertise, you can enjoy long-lasting durability and stunning aesthetics. Contact us today for a consultation, and let us transform your outdoor spaces with our premium paver sealing solutions.
What our customers are saying
Wonderful job
Dylan and crew did a wonderful job. He replaced an area next to my sunroom and added pavers to make my side patio larger. All in all it was a great experience! I would highly recommend them to everyone.
-Sandy
Great with communication
Dylan was down to earth and great with communication. Everything was done professionally from beginning to end. Sealed paver driveway looks great!
-Jonathon P
knowledgeable and professional
Very capable, knowledgeable and professional. You can trust him to do the job without having to micromanage. I highly recommend Dylan. He took the roots out from under raised pavers and now perfectly aligned like never happened.
-Donna A