Paver Installation Services
We are a local paving company specializing in patio paver installation and serving clients across Palm Beach County. Get a free quote today!


Our Patio Paver Installation Services
Welcome to Paver Medics Sealing & Restoration, the premier paver installation company in Palm Beach, Florida. Our team of experts have experience with all types of paver installations and specialize in restoring and protecting your existing pavers. Here at Paver Medics, we have the knowledge and the expertise to help you select the perfect pavers for your project. We also provide sealing and restoration services to keep your pavers looking their best.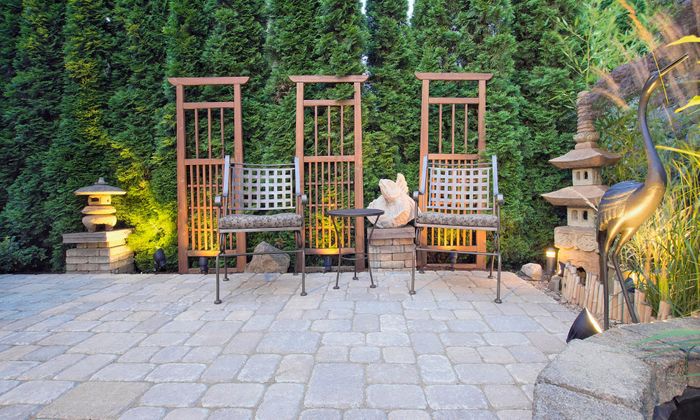 Why Choose Our Paver Installation Company
Our team of experienced professionals will provide you with the best quality of work, and our services include:
· Installation of concrete pavers
· Installation of brick pavers
· Sealing and restoration of existing pavers
· Grading and leveling of pavers
· Patio, driveway and walkway designs
· Color matching of pavers
Why Pavers?
Pavers have become a popular choice for outdoor spaces, and for good reason. Whether you're envisioning a picturesque patio or a charming walkway, pavers offer a multitude of advantages that make them the preferred choice for homeowners and businesses alike. At Paver Medics, we understand the unique appeal and practicality of pavers, and we're here to help you transform your outdoor dreams into reality. Here are some compelling reasons why pavers are the perfect choice for your patio installation:
Durability: Pavers are renowned for their incredible strength and longevity. They can withstand heavy foot traffic, resist cracking, and endure the harshest of weather conditions. This means your investment in a paver patio is one that will last for years to come.

Versatility: Pavers offer endless design possibilities. With an array of shapes, colors, and patterns available, you have the creative freedom to design a unique outdoor space that complements your style and preferences. From classic to contemporary, the design options are virtually limitless.

Easy Maintenance: Maintaining a paver patio is a breeze. Pavers are stain-resistant, and if one becomes damaged, it can be replaced individually without disrupting the entire structure. Routine cleaning is all that's needed to keep your pavers looking as good as new.
At Paver Medics, we're passionate about pavers and dedicated to bringing your vision to life. Our team of experts is well-versed in the art of paver installation, and we take pride in delivering not just a patio but a work of art that will enhance your outdoor living experience for years to come. Get a free quote today!
What our customers are saying
Wonderful job
Dylan and crew did a wonderful job. He replaced an area next to my sunroom and added pavers to make my side patio larger. All in all it was a great experience! I would highly recommend them to everyone.
-Sandy
Great with communication
Dylan was down to earth and great with communication. Everything was done professionally from beginning to end. Sealed paver driveway looks great!
-Jonathon P
knowledgeable and professional
Very capable, knowledgeable and professional. You can trust him to do the job without having to micromanage. I highly recommend Dylan. He took the roots out from under raised pavers and now perfectly aligned like never happened.
-Donna A