Patio Pavers Palm Beach County
Patio Paver Services
We are a local paving company specializing in patio paver installation and serving clients across Palm Beach County. Get a free quote today!


Making Patio Dreams a Reality
Welcome to Paver Medics Sealing & Restoration! We specialize in providing high-quality patio pavers in Palm Beach, Florida and the surrounding area. We understand that your home is your sanctuary and outdoor spaces are an extension of your living space. That's why we strive to bring you the best patio pavers in the area, designed to give you an outdoor experience that is both aesthetically pleasing and enjoyable.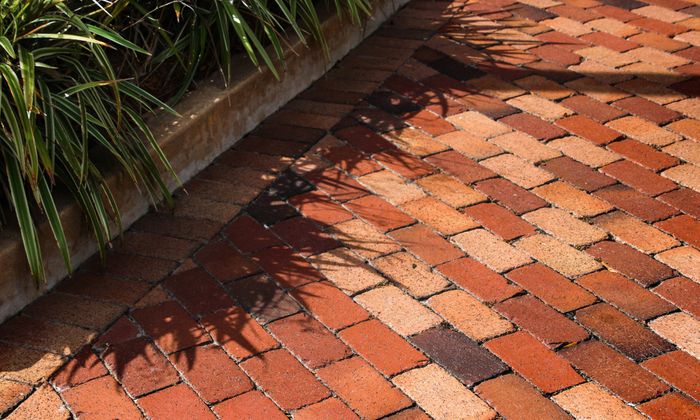 Our team of experienced professionals will help you create a beautiful patio that is both stylish and functional. From design to installation, we will handle all aspects of your project to ensure that you get the highest quality patio pavers. We offer a wide variety of styles, colors, textures, and materials to choose from, so you can find the perfect paver to fit your outdoor space.
Create your outdoor retreat today
We understand that installing a patio can be a big investment, so we make sure to use only the highest quality materials to ensure your satisfaction. We also provide sealing and restoration services to help you keep your patio looking its best for years to come. We use the best sealers and cleaners to protect your pavers and keep them looking great.
If you're looking for the best patio pavers in Palm Beach, Florida, look no further than Paver Medics Sealing & Restoration. Contact us today to get started on your project and create your dream outdoor oasis.
1. Prepare the Patio Area
Our team will come out and prepare the area where the patio will go by clearing out the space and adding gravel and sand for a strong hold.
2. Add Paver Base and level
We will spread our paver base and compact it down so it is level.
3. Place, cut, and edge pavers
Our team will then place the pavers, cut them to equal length, and place edging stones to make sure the patio will be secure.
What our customers are saying
Wonderful job
Dylan and crew did a wonderful job. He replaced an area next to my sunroom and added pavers to make my side patio larger. All in all it was a great experience! I would highly recommend them to everyone.
-Sandy
Great with communication
Dylan was down to earth and great with communication. Everything was done professionally from beginning to end. Sealed paver driveway looks great!
-Jonathon P
knowledgeable and professional
Very capable, knowledgeable and professional. You can trust him to do the job without having to micromanage. I highly recommend Dylan. He took the roots out from under raised pavers and now perfectly aligned like never happened.
-Donna A